VPN – The Virtual Private Network explained
As technology, and networks in particular, increasingly play a huge part in our day to day routine, we use cellular or Wi-Fi networks on a 24-7 basis in order to communicate with other people on Whatsapp, Facebook, Instagram or Snapchat (and these are just a few examples) or backup our photos, videos or any other files on our iCloud, Google Drive or Dropbox clouds. What many people are now starting to realize is that while making our lives easier and more convenient than ever, these networks are risking our privacy.
Throughout the last few years Wi-Fi networks earned themselves a sketchy reputation as hackers often use them to compromise other people's privacy, stealing their data then sell it to the highest bidder (the more private the data is – the higher the price gets). The hackers are simply lurking within the Wi-Fi network, waiting for an innocent device to connect, then once it is connected – they get access to it's data and steal it without (usually without any leaving any signal or trace) and it all happens in a few seconds. As these hacking attacks became more and more commun, people are now starting to understand the risk of connecting to Wi-Fi networks and even more surprising is that your home Wi-Fi network is no exception – and it can actually be just as unsafe as any Public Wi-Fi network.
So how to keep
safe from these attacks?
Well, the Information traveling between a connected device (computer, smartphone, tablet) and a VPN server is encrypted, and as a result, any applications running on a reliable VPN network benefit from the security, functionality, and strength of it's private network. And that is not all – additional layers of security are required for keeping hackers, cyber criminals, and data thieves from accessing your precious data. A good VPN provides exactly the privacy and data security you need. As a tier one VPN service, Hotspot VPN provides the following advantages: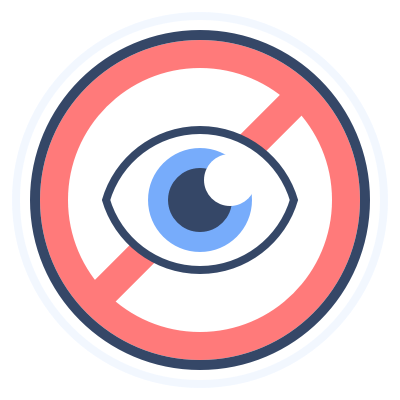 Does NOT log your browsing activity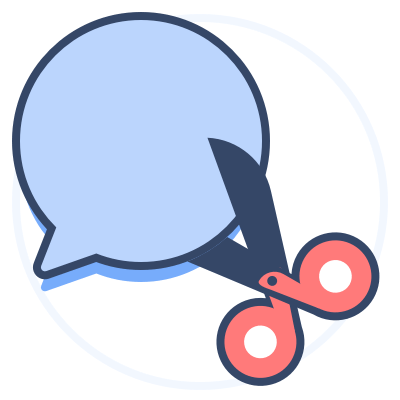 Helps you avoid censorship blocks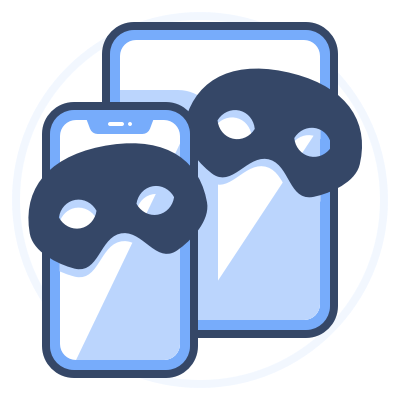 Masks your IP address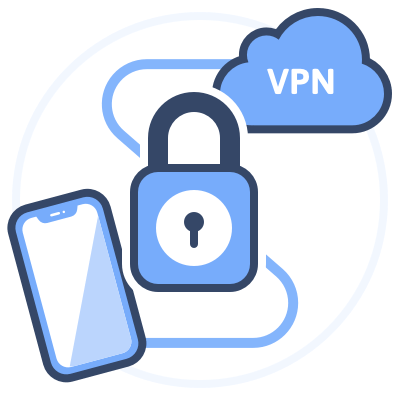 Encrypts the data between your device and the VPN server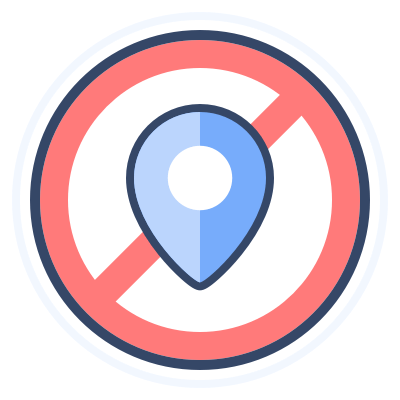 Hides your physical location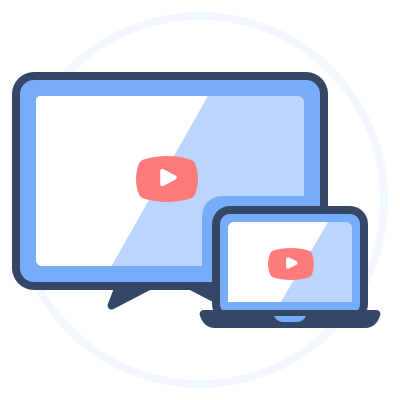 Allows you to access popular streaming services like Netflix and YouTube as if you were from other countries
Start enjoying all of these benefits in just a few seconds
Try HotSpot VPN now completely FREE!
We are so sure that you will fall in love with our service,
that we are giving it completely FREE for one week!
Claim your free week!
How does a VPN work?
Whenever you are at home, outside at a coffee shop, or while traveling, connected to the internet using your cellular Internet Service Provider (ISP) without a VPN, you are actually connected to a public / shared network used by this ISP. This simply means that any information you send through the public network is, well – public. Since the ISPs see what information you're accessing, they can and sometimes control the content you have access to by blocking and censoring websites and services. Virtually anyone with the tools and know-how, including governments and businesses, can see what you're doing, see when you do it, and even where you do it from. Hackers and cybercriminals are using these breaches in order to steal your personal information such as credit card numbers, bank account numbers, passwords, and all other personal data you don't want out in the open – all in order to commit fraud or sell it to an unknown and unwelcomed 3rd party.
How does the VPN protect me?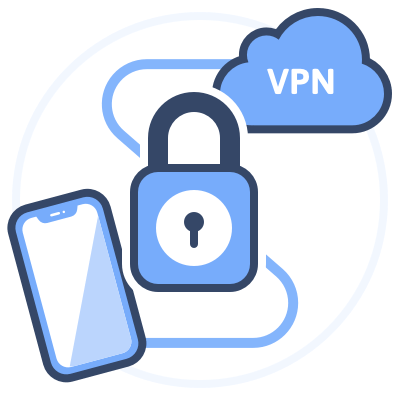 Data encryption
Your data is being encrypted between your computer / phone / tablet and the VPN server. Even if a hacker somehow got to intercept the data between your device and the VPN server, it's technically impossible for them to decode the information, so your data is thoroughly protected.
VPN hides your IP address and physical location
Using our VPN, we seamlessly borrow you the IP address and physical location of the VPN server while not exposing your original personal information. The IP we get you is being used simultaneously by many different users who connect using that server, so it's almost impossible to separate your data from the data of all the others on the same server.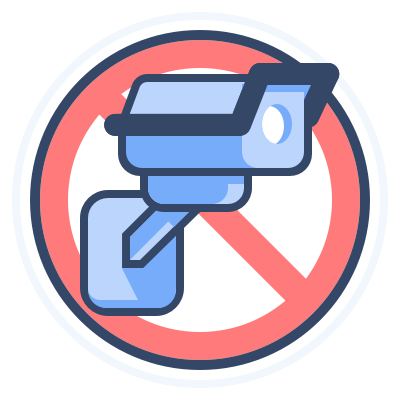 No logging
We DO NOT log your browsing activity. While almost all Internet Service Providers (ISPs) track your browsing history regularly, once Hotspot VPN is active, there is not a single record of the websites you have visited or which apps you use. This also prevents hackers from being able to exploit vulnerabilities in these websites / apps for getting to your personal information.
Kill switch protection
Make sure to only use VPN services who has a built in Kill Switch protection. It doesn't happen a lot yet it does happen that your VPN connection is lost for a few seconds, exposing you with a security breach that may reveal your private information. In order to avoid that – make sure your VPN is protected by a Kill Switch technology. A VPN Kill Switch automatically detects this kind of disconnection time frames then immediately stops all of your data from being sent to the internet until a secure VPN connection has been re-established. And it all happens seamlessly in the background. By using a VPN service with no Kill Switch technology, your device might be leaking your private information with absolutely no way for you to detect it until its too late. Become completely free and safe with all of the benefits mentioned above. Get yourself protected now with just a few clicks!
How do I use a VPN?
Using a VPN is now simple than ever, with services such as Hotspot VPN offering you an intuitive application that even a baby can use, in which you connect with simply one tap. Once you
download Hotspot VPN
app, all you have to do is: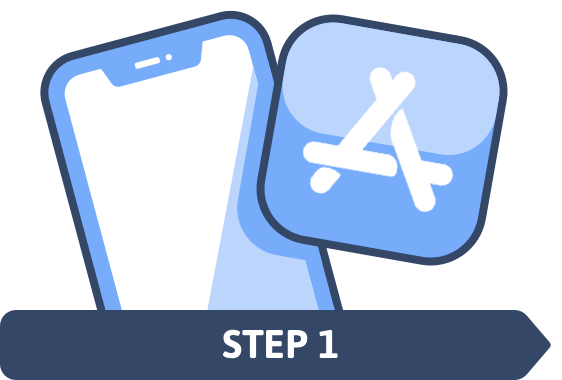 Download Hotspot VPN from your iPhone's App Store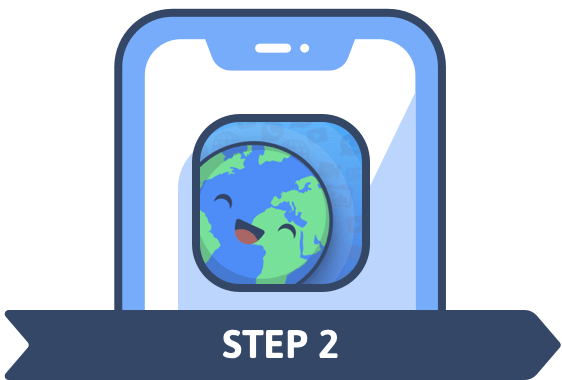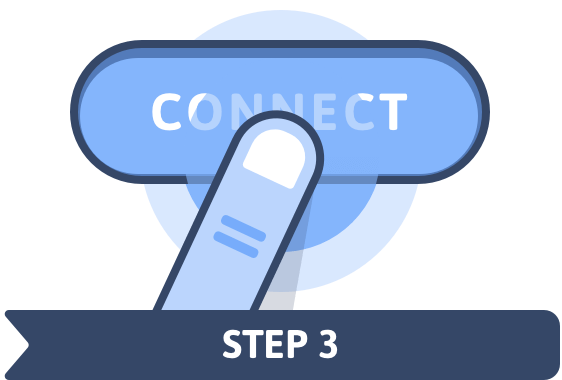 Tap "Connect"
It's really that simple! Now, you are 100% free to access all the content you want whenever you want it, wherever you are.
What are the main
benefits of using a VPN?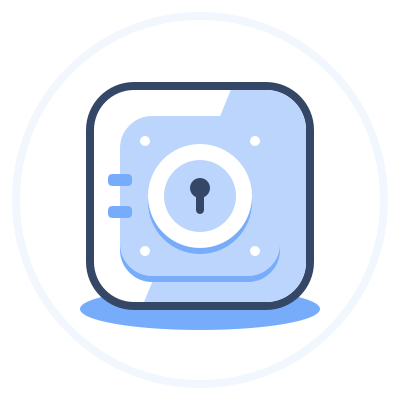 Secret service security level
Hotspot VPN was designed and built using the best security and 256-bit AES encryption all in order for your data to be fully protected, so you can't be watched or tracked, even from public Wi-Fi hotspots.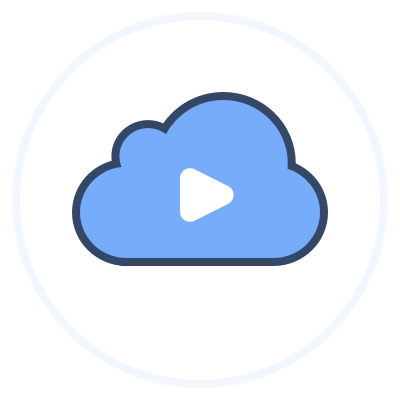 Stream everything
Using a VPN with unlimited bandwidth, you can access all your favorite content from your iPhone, anywhere. Hotspot VPN has just recently been rated "...probably the fastest VPN today!" so you will probably not experience any lags or buffering issues.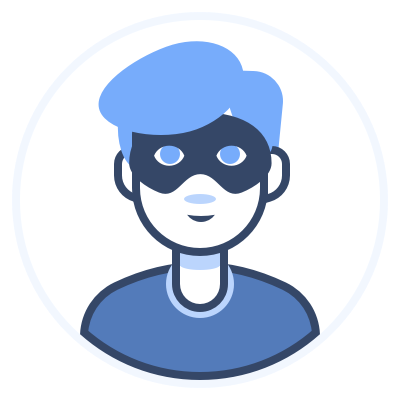 Anonymous browsing
We, at Hotspot VPN, never track, log, or store any of your personally identifiable information, including your IP address.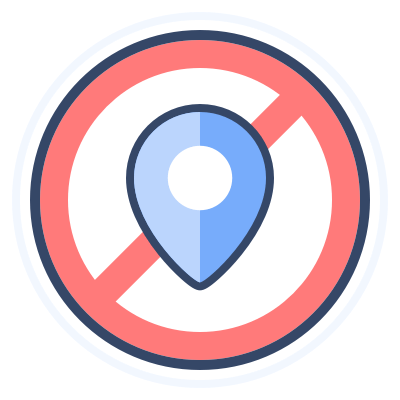 Location privacy
By connecting to a VPN, you completely hide your IP address and location from public view. Hotspot VPN has a vast amount of server in all popular countries (and even some unpopular ones for all you misfits out there) so you can choose exactly where to connect.
Try HotSpot VPN now completely FREE!
We are so sure that you will fall in love with our service,that we are giving it completely FREE for one week!
Claim your free week!
Why else should I get a VPN?
Unlimited bandwidth
As long as you are connected to a VPN - Never again worry about how much data you use. Unlimited bandwidth means unlimited access to all your favorite content for streaming - music, videos, web browsing, social networks, apps and more with our amazing VPN.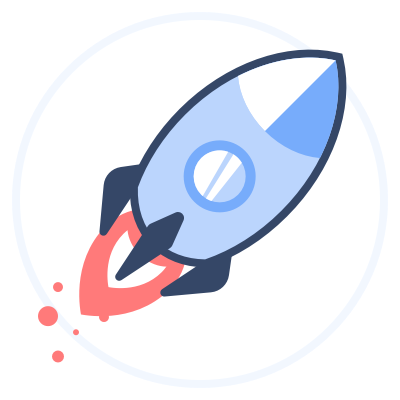 Use the fastest VPNs available
With thousands of different cyber elements designed to work together seamlessly, our unique proprietary VPN and its technology optimizes multiple server connections being pushed into stronger and faster performance over long distances.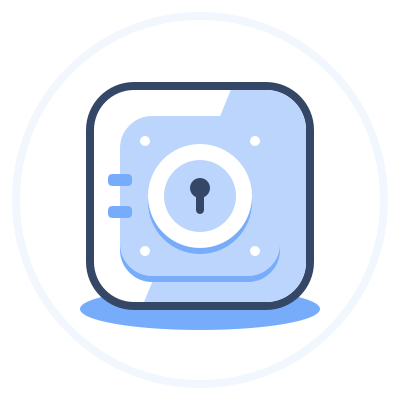 Keep your information 100% private
Hackers, cyber criminals, and identity thieves patrol the internet searching for your personal data. With Hotspot VPN, your data is simply unreached by them since we protect you using today's highest encryption standard.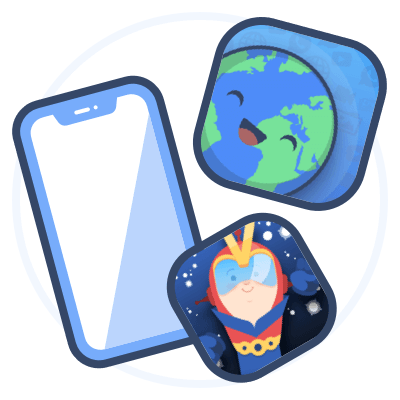 iOS and Hotspot VPN - The perfect combination
According to the majority of last years' researches, having an iPhone / iPad with iOS is more secure than the other competitors. But while keeping most of your data protected and unreached by applications, Hotspot VPN adds the missing ingredient by encrypting all data, even the one that is allowed to be used by these apps and websites you visit, enabling for an almost 100% protected device.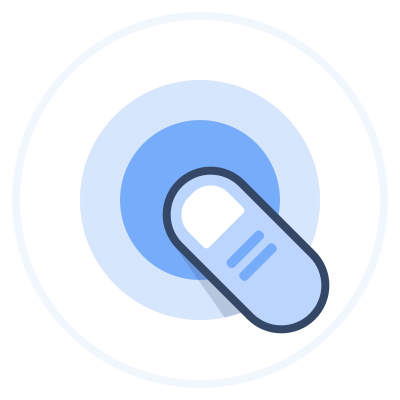 It's super easy to use
Install and connect. That's all you need to do! Once the character is connected, you're good to go. We've designed and developed Hotspot VPN for providing you the easiest, most intuitive user experience possible.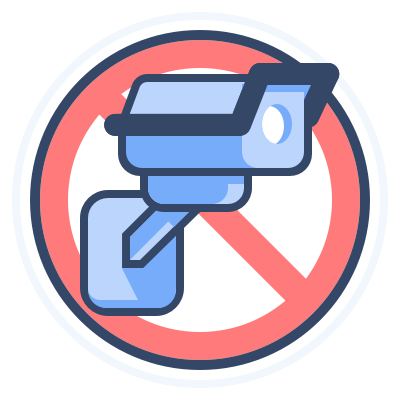 Avoid surveillance and censorship
Governments, businesses, and hackers all over the world can see your private data, censor your favorite sites, and steal sensitive information. Put a stop to it with Hotspot Shield VPN.
Download Hotspot VPN
Frequently asked questions
VPN services - corporate vs. personal
Corporate VPN services are designed to allow employees to connect to the secure private network at their workplace. These trusted connections allow the corporate workers to be productive even when they are not at the office, while keeping the company's internal network safe. A personal VPN service on the other hand, while it uses similar technology, has an entirely different function – this type of VPN protects your privacy when you're online, and becomes even more useful when you're using an unsecured internet connection.
Is VPN 100% anonymous?
VPN services are the easiest way of getting a high level of privacy protection while online, especially when using public or unsecured internet connections. However, no VPN service can provide complete anonymity, and that is because:
VPN services who log your browsing history (while most VPN services do it regularly – Hotspot VPN does not log any of your browsing data) might risk all the information linked to your customer account.
In case a government agency, such as the NSA, wants to monitor you individually for some reason, there are complicated ways to do it. Using Hotspot VPN will provide a high level of protection against blanket government surveillance and hackers. But no VPN service in the world will protect you against sophisticated, highly targeted government surveillance if they are looking for you specifically.
The websites you visit often track you using cookies or browser fingerprinting. No VPN service in the world can protect you against these monitoring techniques. In order to keep as safe as possible – we recommend using a browser plugin or other security measures to multi-protect your privacy.
Are free VPN services safe?
There's no such thing as a completely free VPN. Maintaining a VPN service costs a lot of money. If a VPN service suggests completely free models, it is probably selling your data to pay for it's expenses. We, at Hostpot VPN, subsidize our free service version by displaying advertisements and so we don't need to collect or sell your personally identifiable information. Our free version provides the same basic level of protection that is included in our paid plans, yet If you would like to enjoy an app experience with no ads and get additional benefits, then you can upgrade to an Hotspot VPN premium plan. Users who upgrade to our premium version, provide us with enough revenue to keep our service running smoothly. The bottom line is that free VPN services are not necessarily a bad thing, as long as you understand how they make their money. If you are one of these users who only need a basic level of privacy protection, then a free VPN from a reputable company might be a perfect solution for you. Get started with our free version. Click here: Download Free VPN.
Is it legal to use VPN?
Using VPN services is perfectly legal in most countries. However, there are some specific countries where VPN use is a legal gray area or banned altogether. Some countries only allow the use of approved VPN services and others have separate laws for corporates and individuals. We recommend you be particularly careful in case you are traveling to one of the following countries:
Iran
Belarus
China
Oman
Russia
Iraq
Turkey
United Arab Emirates
North Korea
Turkmenistan
Hotspot VPN works in most countries in the world, but that doesn't mean it's always legal to use VPN in general in a specific country. If you have any doubts about the legality of using a VPN in a certain country, we recommend you to consult with a qualified lawyer since laws may vary across different countries and it tends to change quickly. If you're still unsure, then it's best to play it safe and abide by the most conservative guidelines.
Will a VPN slow down my internet connection?
Well, that depends on the VPN service you use. VPN services encrypt your data and require you to connect to a VPN server before connecting to the internet, and so these extra steps might slow down your connection, at least a little bit. While using Hotspot VPN will not slow down your internet connection (sometimes you will even experience a faster connection since we connect you with high quality servers), most VPN services will cause a significant slowdown, even if you have the fastest internet connection. Sometimes the difference is so drastic that it can render a high-speed connection almost unusable. Our VPN servers are considered as some of the fastest in the industry and our teams work hard to keep them that way. Download Hotspot VPN and get your privacy protected without compromising your speed.
Does a VPN work on mobile operating systems like iOS and Android?
Of course! You are more than welcome to download our iOS application from the App Store and start protecting your iPhone or iPad. Our teams are currently working on an app for the Android platform as well, so sorry Android users… ): Anyway, in the meanwhile – we only support iOS.